After wearing my shoes for a while, I notice that the lining inside becomes a bit mangled. Often, it becomes loose and gets bunched up on the inside of the shoe. So I decided to remedy the situation by removing the old liners and replacing them with some comfy flannel.
To do this to your shoes, you need some flannel or fleece, spray adhesive, scissors and a dissapearing fabric marker.
Using the old liners, make a paper template from a piece of scrap paper. Trace around the edges of the paper template onto the back-side of the fabric using the dissapearing marker. Fold the fabric in half and cut out the two liners at the same time. Spray the backs of the fabric liners, following the directions on your spray adhesive. Carefully place the new liners sticky side down into your shoes and allow the adhesive to dry before wearing.
Enjoy your new comfy shoe liners! Best part, you can change them out whenever you want for a new look!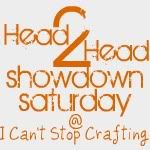 Tweet
Pin It